Our goal is to get you to your new location, help you begin your new adventure and reduce your stress. You deserve a Star removalist moving company that takes care of every piece of your furniture. , we are passionate about addressing those specific worries and stresses  we strive for stress free moving! Since moving is one of the top three most stressful life events, we strive to change that. Star removalist movers will personally plan and coordinate your move, and can professionally pack and deliver your furniture with care. With us by your side. You can always contact star removalist for any inquiries.
Our services:
Keep your items safe and ease your mind during your move.
At Campbelltown, we take great pride in caring for your furniture, as well as meeting all of your moving needs. Our moving protection options are designed to provide security for your move so you can rest assured you are safe.
At Campbelltown ,Protecting your furniture is as important to us as it is to you. That is why our Full-Value Protection is included upfront with every estimate and is a hallmark of the services we provide.
Our strength is our heritage, and each member of our team is committed to delivering the same exceptional service we have offered. Star removalist Campbelltown is always here for you to help you.
Moreover, while change can be a challenge, it is always easier when you can count on people who genuinely care to help you through. When your "big move" means moving to a new home or office,  star removalist Campbelltown  are the people you can count on to help keep your stress at bay—and your sights set on the promising path ahead.
From our CEO on down to the local Star removalist movers and long-distance drivers who will be handling your belongings, everyone is here for one purpose:  to make your furniture transition a smooth one. Whether it is our hands-on senior management team following up with you to ensure everything is going as planned or the rigorous qualification and training program. All of our drivers and movers must undergo to ensure they handle your life with care. You can relax, and enjoy the responsiveness of an independent moving company and the moving resources of a key agent for a national carrier. No other moving company can offer more.  Star removalist Campbelltown will help you get rid of all  your worries about moving.
Our range of options:
GET A 30 SECOND FREE QUOTE
Unsure which product you need? Enter your details to instantly see the product we suggest for your move.
---
WHAT OUR CLIENT SAYS ♥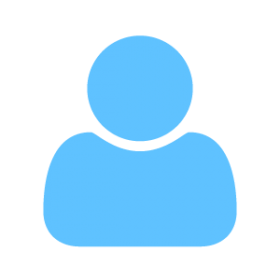 MASSIVE PRAISE FOR THIS COMPANY AND THEIR STAFF!!!!I
The team, Remon and Mark, were amazing!! They worked quickly and efficiently and were very polite.I would definitely use Quick Move again and recommend them without any hesitation! Good work guys and thank you again for your last minute assistance.
Star Removalist
Average rating:
0 reviews